ASPSP Operational Guidelines – Introduction
The Operational Guidelines ("the OG") and Operational Guidelines Checklist ("the OG Checklist") have been designed to support ASPSPs with their request for an exemption from providing a contingency mechanism.
Building on the RTS-SCA, the final EBA Guidelines and the FCA's Approach documents1 which set out criteria, guidance and information requirements for ASPSPs seeking an exemption, the OG and OG Checklist provide recommendations to help ASPSPs demonstrate compliance with these regulatory requirements.
These recommendations are designed to help deliver an effective Open Banking ecosystem, meeting the needs of TPPs in providing services to PSUs. We expect that ASPSPs who adopt the OG and OG Checklist will be in a better position to successfully demonstrate they have delivered a dedicated interface with the necessary attributes and functionality to drive competition and innovation2.
1The full titles of the main documents referenced throughout are:
EBA Guidelines – Guidelines on the conditions to benefit from an exemption from the contingency mechanism under Article 33(6) of Regulation (EU) 2018/389 (RTS on SCA & CSC).

PSRs Approach – The FCA's role under the Payment Services Regulations 2017 and the Electronic Money Regulations 2011 (December 2018 version 3).

PS RTS Approach – Policy Statement PS18/24: Approach to final Regulatory Technical Standards and EBA Guidelines under the revised Payment Services Directive (PSD2).
2The decision to grant an exemption from the contingency mechanism is entirely at the discretion of the relevant Competent Authority.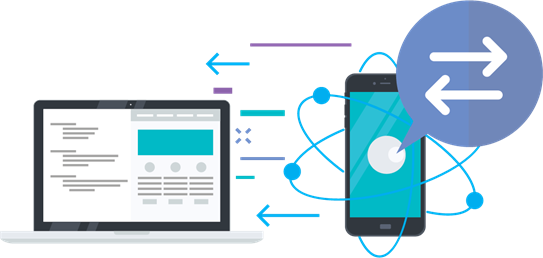 The OG and OG Checklist will be revised in the event of changes to regulatory guidance and to support future releases of the OBIE Standard.
While this document is focused on PSD2 in-scope accounts and functionality, all of the recommendations can still be applied by ASPSPs implementing account types and functionality which are outside the scope of PSD2.
Disclaimer: The contents of the Operational Guidelines ("OG") and Operational Guidelines Checklist ("OG Checklist") do not constitute legal advice. While the OG and OG Checklist have been drafted with regard to relevant regulatory provisions and best practice, they are not a complete list of the regulatory or legal obligations that apply to Participants. Although intended to be consistent with regulations and laws, in the event of any conflict with such regulations and laws, those regulations and laws will take priority. Participants are responsible for their own compliance with all regulations and laws that apply to them, including without limitation, PSRs, PSD2, GDPR, consumer protection laws and anti-money laundering regulations.